Bangor FC Board Chairman Graham Bailie explains how the Seasiders continue to progress, despite a challenging end to last season.
Progress is the mark of any thriving football club. At Bangor, over the last four seasons, the club has only moved in an upward direction. There has never been a backward step, only progress. So much so, that last season the club was only 45 minutes away from moving into the NIFL Championship. But the season was still viewed as challenging by some. This, more than anything else, shows how far the club has progressed and advanced in only four seasons, which includes the curtailed season during the start of the pandemic.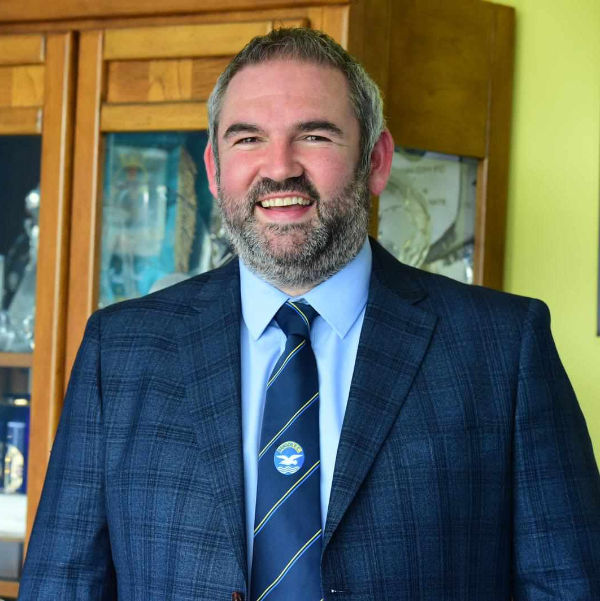 Five years ago the club had no players, no manager, had no control over the pitch and social club and increasing debt. Supporters were disenfranchised, season ticket sales were non-existent and Clandeboye Park was in a state of disrepair.
But our progression as a club, over the past five years, has been steadfast. Supporters have seen how we have improved and cleaned up the ground and set up a new youth football academy, fielding over 150 young people in yellow and blue colours for this coming season. We have introduced mini soccer and under-age girl teams that will now feed into the ladies section. We also appointed Michelle Crawford as the new head of women's football, which is a key position across the football club.
It must be highlighted that all of this has been completed in partnership with supporters, friends and support from the local community. We are very lucky at Bangor to have people around that care so much and are so passionate about the club.
The Board is determined to deliver success on the field and our focus remains on returning Bangor to the highest echelons of football in Northern Ireland. We are united in that vision, along with Lee, his management team and the Academy, as we move the club forward.
But the footballing progression must be matched by the growth of the football club to ensure sustainability.
That is why we submitted plans for a new community hub and grandstand, as we continue to make progress on and off the pitch. Unfortunately, this type of work is often drawn-out and protracted, but it continues behind the scenes by a dedicated team of volunteers. News of any updates will be provided to supporters as progression is made.
The Bangor FC Social club has also continued to be developed and modernised. This is most noticeable around the front entrance to the club. It has been transformed into a contemporary, clean and pleasant area for those using the club and for the local area. The members bar and front lounge has also been updated and is being used by more and more by supporters and local residents.
Sustainability at Bangor FC is key to our success as we progress forward. That is why we are leading the way with the decarbonisation of the club. We recently finished phase one in this journey, with the installation of a thermodynamic system for our hot water supply. Not only does this system reduce the emissions of carbon dioxide, but it also supports a long term reduction on energy costs.
We are now planning on phase two and three of our strategy which will include solar battery storage and electric vehicle charging points. This will put us in control of generating our own energy and having the ability to use it when it's needed. This is especially useful for managing energy around our floodlights. The electric vehicle charging points will provide our local community, supporters and players have access to charging solutions, which is a problem area for electric vehicle owners around Northern Ireland.
As we continue our renewable energy journey at Bangor FC, we will reduce our environmental impact, which supports the sustainability of the club and our local community.
Over the past five years, we have progressed at Bangor FC as a community based club. This has been evident with our new football academy, links with schools, churches, youth groups and statutory organisations. We have strong partnerships with local businesses, not only in the Clandeboye and Bangor area, but across the province. And the Social Club is being used more and more within the local community. This is only the start and we're confident that we'll do a lot more.
As we continue to move forward at Bangor FC, everything we do at the club will ensure one or more of our new key objectives:
footballing progression
community involvement
club sustainability
When the current board took charge at Bangor FC, our main aim was simple – leave the club in a better place than we found it. But we are ambitious and driven and we want to climb through the leagues as quickly as possible. This aim is still being progressed for the supporters, the local community and the city. We believe the more we focus on our three key aims, the greater chance we have of making the club an ongoing success.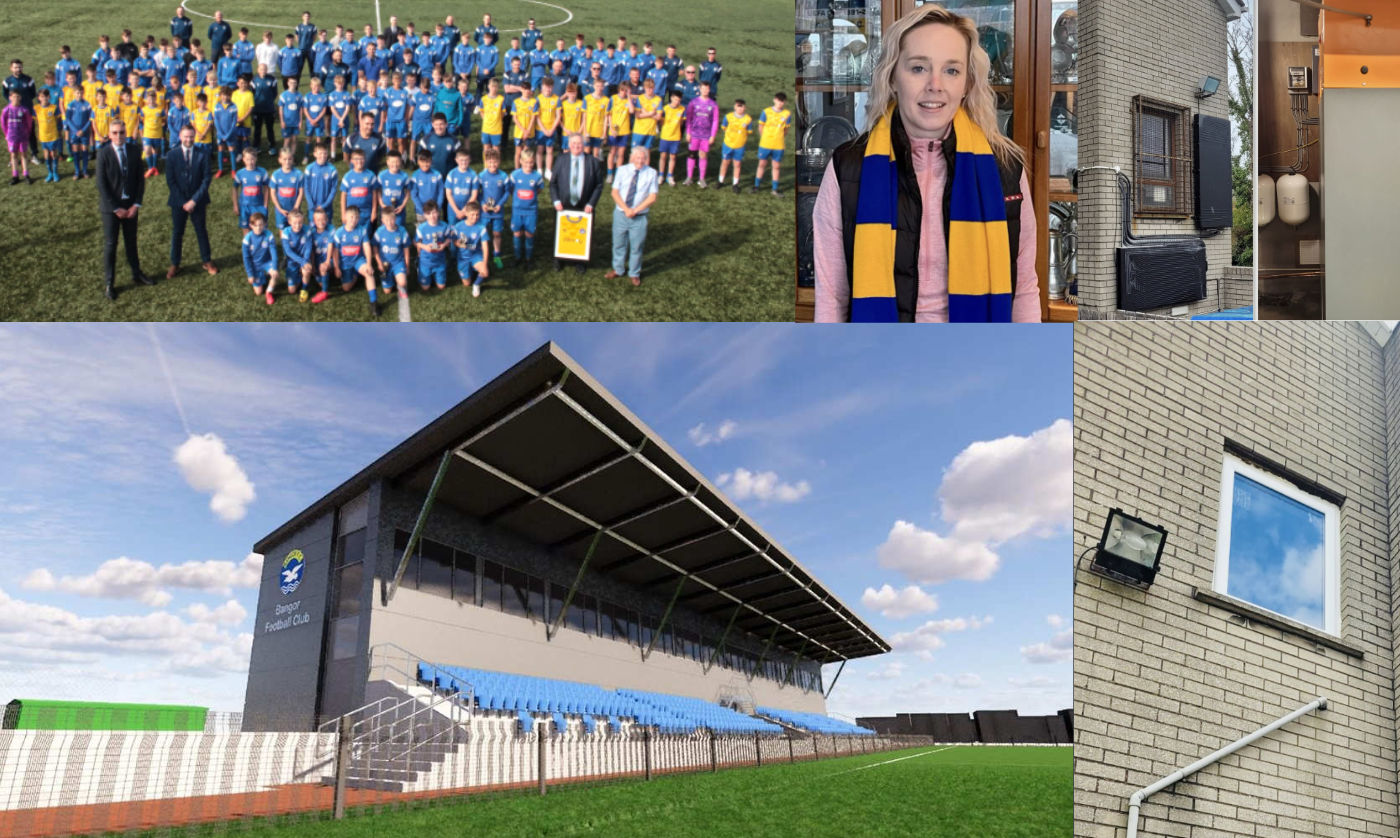 (Posted: Wednesday, 13th July 2022)